Connecting You With a Club Offering History Forums
Devil's Gate History Series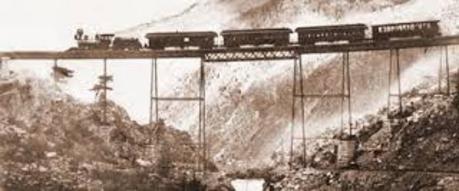 Devil's Gate History Series provides a forum for those interested in learning more about the history of the Georgetown-Silver Plume area and the relationship of that history to the local culture, economy, and environment, all within the broader context of the development of the Rocky Mountain West. More recently, the club has broadened its horizons to offer lectures about other interesting topics in the state of Colorado. Participants seek to advance their understanding of the area's history through research and discussion of historical topics.
Lectures are free and open to the public. Voluntary donations are accepted at each meeting to help cover expenses.
Meetings are usually on the third Friday of each month from September through May, except that no meeting is held in December. Unless otherwise announced, all meetings are held in the Georgetown Community Center on 6th Street, beginning at 7 p.m.